or maybe flag football... or maybe they should just adopt lingerie football rules?
It's hard game played by hard men (who make millions of dollars).
If you aren't willing to accept the risk of a jelly brain, don't play.
Kam Chancellor was flagged, will likely be fined (but hopefully not suspended) for this hit on Vernon Davis last night.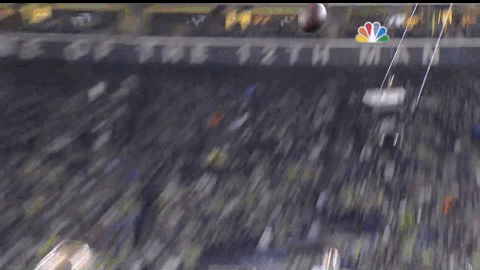 Everything about that hit is textbook (and legal). He hit him with his shoulder, in the chest area (arm/football actually), and his feet never left the ground.
According to post game interviews, Chancellor was told he was flagged for 'launching' at the player, but the video clearly shows he had his feet on the ground when he made contact.
Here is a screencap of the impact.
And here is slow motion video
Violent, yes. Illegal? bah...
Edit:
Images and video taken from [ur=http://blacksportsonline.com/home/2012/12/seahawks-kam-chancellor-legal-hit-on-49ers-vernon-davis-video/]this link[/url]...